A Raspberry-Pi 3 B+ media reader able to handle many formats - white version
The short description, label and images correspond to ordered product..
TRANSLATION REQUIRED
This product has recently been added to our catalog and still need to be translated/reviewed for the long description (here under). This will be made as soon as possible.
Do not hesitate to constact us if you need more information.
Ce kit Mediacenter est compatible avec tout téléviseur ou écran muni d'une prise HDMI. (prévoir un kit de hauts parleurs externes amplifiés si votre écran ne dispose pas de son).
Que du matériel de qualité spécialement sélectionné pour créer votre lecteur multimédia vous-même et facilement.. avec un prix abordable et chose pas courante, une carte de 16 Go en classe 10 Ultra High Speed (UHS)...
Cette carte de 16Go incluse dans ce kit est préformatée avec Noobs ce qui vous permet de tester des systèmes d'exploitation alternatif tout en préservant votre système d'exploitation de tous les jours sur votre carte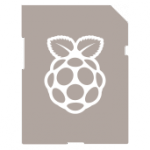 NOOBS
est un acronyme anglais (New Out Of Box Software). C'est en fait un utilitaire conçu pour rendre le premier démarrage d'un Raspberry Pi nettement plus accessible, sans manipulations techniques complexes. Il suffit d'insérer la carte SD dans le Raspberry Pi, puis de le mettre sous tension et suivre les instructions affichées à l'écran au premier démarrage afin de choisir le système d'exploitation et d'effectuer tous les réglages de base en quelques clics.
Nouveau venu ? Pas de panique !
Pour les nouveaux venus dans le monde la Framboise, nous recommandons chaudement le livre "Raspberry Pi 3 - Exploitez tout le potentiel de votre nano-ordinateur" qui est une référence en la matière.
Tutoriels
MCHobby vous propose aussi de suive des tutoriels simples vous permettant de vous guider dans la réalisation de votre kit mediacenter et de vos projets avec le RaspBerry Pi 3.
MCHobby propose un Wiki Francophone avec des informations librement accessibles.
Raspberry dispose d'une communauté très active, le Net est une source inépuisable d'information.
Nos conseils
Nous vous conseillons de démarrer NOOBS et de choisir OpenELEC pour commencer.
Avec OpenELEC (disponible sur la carte NOOBS), votre Raspberry Pi démarrera un player multimedia directement utilisable.
Ce player, plus connu sous le nom de Kodi/XBMC vous permettra de lire des vidéos depuis un disque dur relié à votre Raspberry Pi en USB, ou depuis un NAS (serveur réseau) en DLNA ou UPnP.
Si vous êtes connaisseur, vous pourrez aussi créer un serveur PLEX sur votre ordinateur et y accéder avec Kodi depuis votre Raspberry Pi en installant le module Plex sur celui-ci.
Avec quelques manipulations complémentaires, vous pourrez aussi en installant certains modules dans Kodi, accéder gratuitement aux replays de plusieurs chaines TV Françaises/Belges et étrangères ou accéder gratuitement à certains serveurs IPTV (pour regarder la TV depuis internet).
Contenu du Kit Mediacenter
Cliquez sur les liens pour plus de détails sur les produits mentionnés.
Suggestions
Derrière ce kit mediacenter pour Raspberry Pi 3 B PLUS très alléchant, vous pourriez ajouter quelques compléments de choix, à prix toujours raisonnable: